As we're already in February (!) it's time for a very special holiday!
Tomorrow is Valentine's Day! The day where we celebrate love! And consumerism. But most importantly: LOVE!
I f*ck*ng love love. Even when I hate it. I am very much in love at the moment, and already cooking up some ideas what to do. Now, my girlfriend has explicitly told me she doesn't want flowers or a barbershop quartet send to her workplace, so I have yet to decide what to do. But as we all know: Utrecht is the most romantic city in the entire world. Forget about Paris, Venice or the Cinque Terre, Utrecht is where it's at. And there are plenty of things to do in Utrecht!
Now let's get to business. Here are some romantic ideas to impress your date!

#1 Romance on the Dom tower
On Valentine's day you can experience the most romantic tour of the year. Take your big, new or future lover to the Dom Tower and enjoy romance in the sky while drinking a glass of bubbles. You'll hear the amazing stories about the Tower and the canals. Of course you will enjoy a spectacular view. See the canals in a way you have never seen them before and your date will be surely impressed by you!!

Tickets are €12,50 PP
https://www.domtoren.nl/nl/bezoekersinfo/ticketshop
#2 Ice skating
It's nice to be active with your date. And one thing that's fun to do is ice skating! Take your date to the Vechtsebanen in Utrecht and skate hand in hand! Or impress your date with an awesome pirouette like you saw on the winter Olympics!
If you have never ice skated you might come off as clumsy, but that is cute and absolutely endearing so don't worry about it! It is nothing but fun and after the skate sesh you can stay at Vechtsebanen for a drink.
#3 Make a valentine's dinner together
Sure, you can look up a recipe that is impressive but almost impossible to make. It doesn't have to be that hard. You can take any easy recipe and make it as romantic as you want. For instance, a homemade lasagne is reeeally easy but delicious and fun to make. It's perfectly fine just to get a lasagne mix from Bertolli, or make very easy but delicious spaghetti. The best thing to do is just get all the ingredients and make sure your kitchen is clean and romantic. Light some candles, put on a sexy song and bake that thing together. The good thing about cooking together is that it's a perfect moment to already drink a couple of glasses of wine. That'll take the edge of. And if you fail, you fail together you get that covered.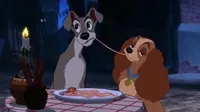 #4 Comedy night in Hofman
If you're not particularly funny yourself, but you still want your date to laugh, take him or her to the comedy night in Café Hofman! Share some food, drinks and laughs and just enjoy the night. If the comedian is terrible, make fun of him together! If the comedian is hilarious, tell your date that you knew in advance that it was going to be something special for your date. You can't go wrong with a comedy night.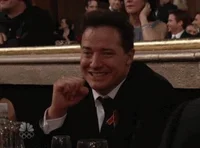 So here you go! four ways to impress your date and have a successful Valentine's Say. Now go out to the market and buy your Valentine a rose and surprise him or her with a very special date and celebrate love!!